Dr. Scot Paris, MD – Medical Doctor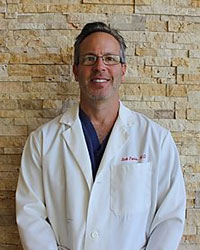 Dr. Scot Paris received a BA in Psychology from Emory University in Atlanta, GA in 1987. He then received his Medical Degree from UMDNJ/Robert Wood Johnson Medical School in Piscataway, NJ in 1991. Dr. Paris completed a Residency in General Surgery at Mercy Catholic Medical Center in Darby, PA in 1996, and then completed a Fellowship in Colon and Rectal Surgery at UMDNJ/Muhlenberg Hospital in 1997.
Dr. Paris is currently the medical director of Central Jersey Spine and Wellness, LLC. Over the past 15 years, Dr. Paris has excelled in the treatment and prevention of knee pain, chronic back pain and other musculoskeletal conditions. He has received training in minimally invasive pain management techniques and has developed highly successful protocols to treat knee pain without surgery. He has performed these techniques successfully on thousands of knee patients in both NJ and PA, Dr. Paris plans to obtain certification with the American Academy of Pain Management.
Schedule an Appointment
Contact Central Jersey Spine & Wellness today to book an appointment with Dr. Paris! Call (732) 683-1800 today!
---
Dr. Scot Paris, Medical Doctor Freehold | (732) 683-1800